St. Albert Condos For Sale

St. Albert condos for sale are just a hop, skip and jump from the city of Edmonton. Close proximity to this major centre makes purchasing a condo here even more appealing, especially for first-time buyers. Many first-time buyers are young professionals getting started on their homeownership journey. The Canadian Association of Accredited Mortgage Professionals published a study back in 2015. It indicated the average Canadian will own anywhere between 4.5 to 5.5 homes in their lifetime.
This study suggests that Canadians tend to look at purchasing their first home when they're approximately 25 years of age. The purchase of their final home tends to be at approximately 65 years of age. This means that we see Canadians moving at an average of every 7 years. Since this study was published we have seen things change. It will be interesting to see how Pandemic data and the changing economy affect these numbers in the future.
What hasn't changed since 2015 when looking at St Albert condos for sale?
Condos have always been appealing to specific demographics. These include young professionals, brand new families, empty nesters, and singles of a wide-ranging age demographic. Condos provide a number of intangible benefits that aren't the same as when you choose ownership of a single-family home. Benefits such as security, less maintenance, fewer repairs, building amenities, and a built-in community are very alluring to singles and busy professionals.
Feel more secure when you choose to buy a St. Albert Condo for sale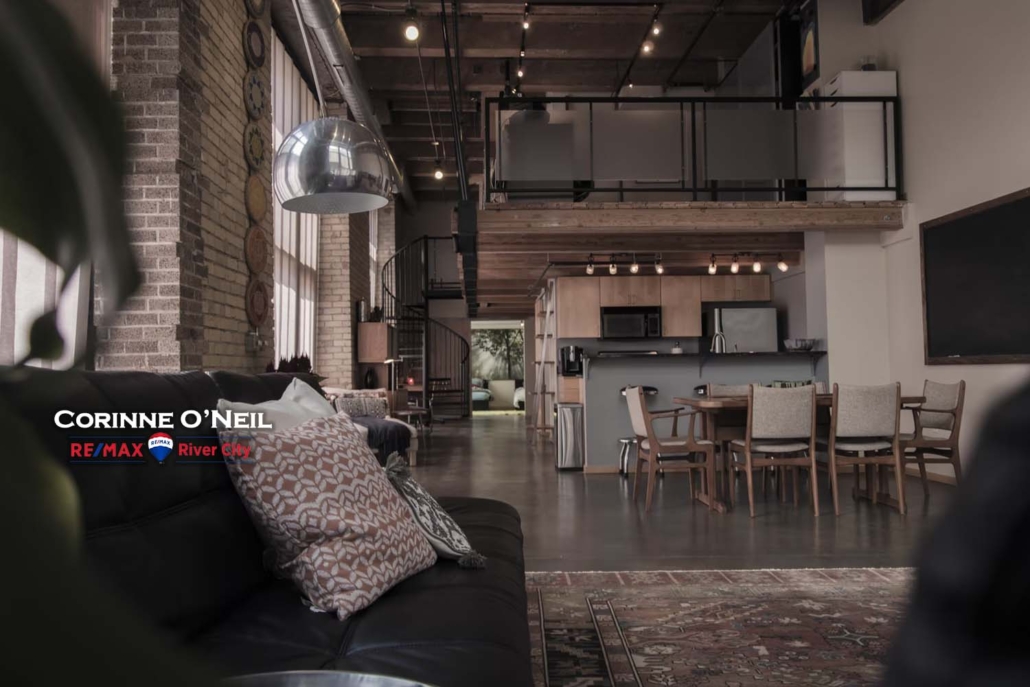 Security is one of the top considerations of people who choose to purchase a St. Albert condo for sale. Condos and apartments generally have secure entrances and in some cases even a 24/7 concierge. Most newer buildings have electronic access to all areas. Access is gained through an electronic key FOB for entry to all personal spaces, amenities, and parking. This added convenience ensures that nobody can gain access to the building or higher floors without express access.
Newer buildings are often wired for security with cameras in hallways, parking, refuse, and public common space. This is added peace of mind for residents to deter any criminal activity from unwanted guests. In addition, you might also inquire about security lighting and alarms within the condo to keep you safe. Condo buildings also have additional fire protection that you won't normally find in a single-family home. Sprinkler systems for fire suppression are required in multi-unit construction projects in Canada. This lets you sleep a little easier at night when you know that your building is protected.
Standard security features found in new developments
Many of these security features come standard with newer condo buildings in St Albert. There are also a number of strata associations that have elected to enhance security for older buildings by upgrading. One example of this is changing from mechanical keys to electronic keys. The amount of security your building has will generally be reflected in your monthly maintenance fee. This is the fee collected by your strata management company. For instance, you can expect to pay more in a building that has a 24/7 concierge. A 24/7 concierge will ensure that no unfamiliar faces enter the building without being questioned. They also assist residents with a number of basic tasks and services, depending on their employment agreement.
Save money on repairs and maintenance when you elect to buy a condo for sale in St Albert
Everyone likes to save money and that rings especially true when it comes to home repairs. Single-family homes on average cost more in annual maintenance. Not only will you pay more to maintain a single-family home for sale in St Albert over the long run, but you'll also spend more time on it too! From cutting the lawn to cleaning your gutters and windows is your responsibility. That's why maintenance is often a big factor when deciding which type of homeownership is right for you. Repairs and maintenance in the common spaces are generally covered through your monthly fee paid to strata.
Known as a strata fee, HOH, or maintenance fee, this is collected each month from every owner. The cost is generally calculated per square foot. That means the larger your unit is, the higher you can expect your monthly fee to rise. Each month the money collected is used for property maintenance. Property maintenance can include snow removal, garbage and recycling fees, pool & gym maintenance, security, etc. The money left over after paying those costs is then deposited into a controlled bank account. This is also where it accrues in what is known as a contingency fund. The contingency fund is normally used for emergency repairs to the common building space in the event of floods, burst pipes, fire, broken glass, etc.
A healthy contingency fund is imperative!
Choosing a building with a healthy contingency fund is ideal because the costs in a strata building can be monumental. It's always advised to use a REALTOR® when you purchase a strata unit. We can help guide you through all the documents when you're buying into a multi-unit building. From AGM minutes to insurance coverage there's a lot to cover.
Any repairs required in your own unit are generally covered by you. For example, if you accidentally rip a handle off of a cupboard, or make a hole in the drywall, you're expected to cover the cost of that repair. The same goes for changing burnt-out lightbulbs. However, if a light burns out in the hall, you can expect strata to cover the cost of the new light, in addition to taking care of the labour required to climb the ladder. Some buildings include utilities such as water, power, Internet, and even TV. It's important to get this in writing before you purchase your unit.
Amenities are often considered a huge perk when buying a condo
Another great perk about condo life is the amenities. Most recently, buildings have been upping their amenity game to attract buyers. While the rooftop pool sounds great on paper and looks even better in person, you need to be cautious. That rooftop pool won't be brand new for long! That's why you should consider what repairs and maintenance will look like in the future. Will your contingency cover these repairs? Or, will you be on the hook for a big repair bill in a few years?
Another item to consider when you're looking at purchasing condos for sale in St. Albert is the insurance required for these fabulous amenities. Condo buildings often carry large premiums, so you want to ensure that the liability is coverage is sufficient. If you can afford the fees for lifestyle amenities then some of these perks might outweigh the financial aspect. Everything from 24/7 concierge, on-site spa, coffee shop, lounge, and of course a rooftop pool and gym are becoming sought after when it comes to condo life. Add to that spacious outdoor space and you have everything you need to be contained in a secure location. Maintenance costs are spread out over multiple owners. This means that the repair costs in a condo unit almost always work out costing less than in a single-family home.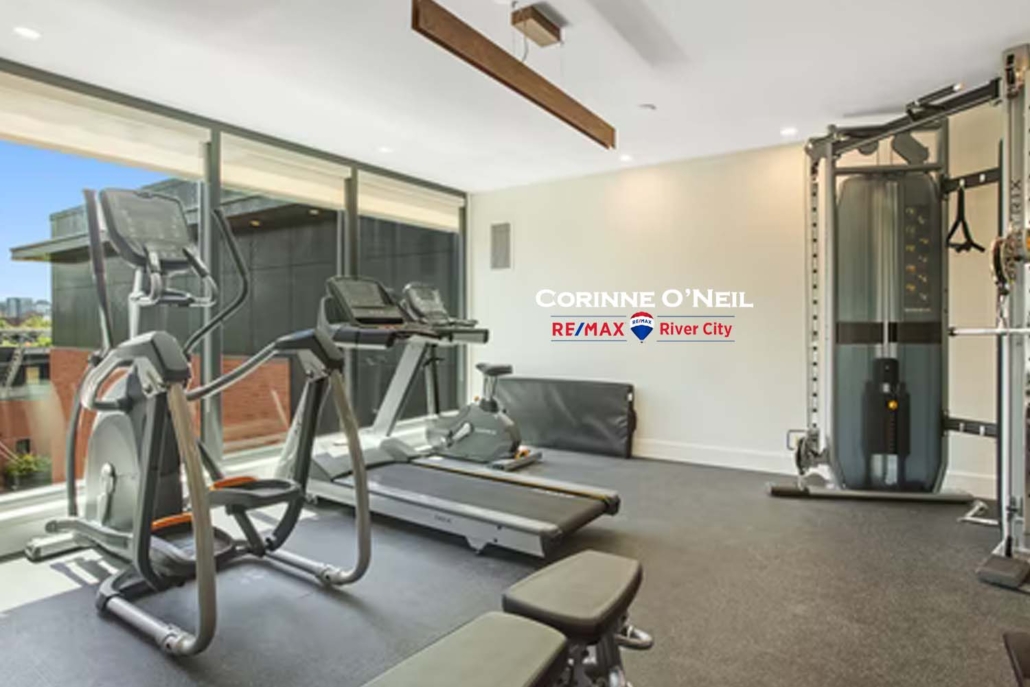 A built-in community
St.Albert is already known for its community-focused lifestyle. Nothing rings more true when you live in a St. Albert condo for sale. Your neighbours are close by, so gathering together is so convenient. You'll never need your car when your friends or even family live in the same building.
Another great benefit to having a built-in community comes back to security. You can almost guarantee that someone in the building is home at all times. This is great for owners who travel for work or live part-time in St Albert. Those residents can relax knowing that their property is being watched. It's also much easier when you go away on vacation. Most neighbours won't mind collecting your mail and watering plants while you live it up on a short getaway.
The community feeling in a condo is another great feature that attracts people to condo living in St. Albert.
Reach out to me if you want to learn more about condos in the St. Albert and Erin Ridge areas.
I would love to show you around some of the properties appropriate for whatever stage of life you're in! Get in touch with me when you're ready to buy or sell your condo! Are you interested in learning more about what your condo property in St Albert is worth today?
https://corinneoneil.com/wp-content/uploads/2022/01/st-albert-condos-for-sale.jpg
1001
1500
EstateVue
https://corinneoneil.com/wp-content/uploads/2022/01/corinneONeil-white.png
EstateVue
2022-01-31 20:01:59
2022-01-31 21:21:46
St. Albert Condos For Sale